Every couple of months I make a mental list of items to keep an eye out for while shopping at thrift stores. I call it "My Thrift Store Shopping List". I get ideas for this list by checking out the current trends via Pinterest, fashion magazines, and other online sites.I have actually had a lot of success at finding these items too, believe it or not! Very few trends are actually new!
This is a list of the items I am currently looking for to wear this Fall as inspired by Fall 2012 runway looks.
Anything Burgundy:
Pointy Toe Pumps:
Not since the 80's have these been so popular
Quirky Sweaters:
I esp. love ones with animals!
Velvet:
Leather:
Embellishment:
Military:
So keep your eyes peeled for these items when you are thrift shopping and you will be sure to score some great trendy items!
As most of you probably know it's Fashion Week and designer are already showing the trends for Spring 2013. So even though I may not wear some of those items right away, I am still paying attention to those trends so I'll be ready when it rolls around! Yes, I'm already looking forward to Spring! Can you blame me?!
Today I'm linking up with: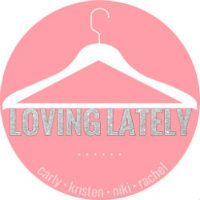 Pin It