The Limited sweater: Goodwill $3.99
Express skirt: Goodwill $3.99
glasses: The Ohio State Fair $7
bag: Goodwill $1.99
shoes: Goodwill $3.99
left arm bracelet: Forever 21 gift
right arm top bracelet: Target $10
watch: Goodwill $3.99
necklace: Goodwill $2.99
Total Cost: $37.94
No, these are not real glasses! Just having a little fun today with these glasses that I picked up at the Ohio State Fair. My husband and I have a tradition where every year we go to the same sunglasses stand at the fair and get the 3/$20 sunglasses. We alternate years for who get 2 pairs! I think this was like our 5th year- yes, we have a lot of sunglasses!
Speaking of annual traditions, this Friday August 17th is
National Thrift Shopping Day!
This is a day where many thrift stores offer extra discounts! Specifically, at Volunteers of America this Friday there will be a huge sale and you can get a free tote bag with a $25 purchase! Check with your local thrift store to see if they are doing anything for this wonderful annual event!
Today I'm linking up with Laura from
A Little Bit of Lacquer
, Molly at Still Being Molly, Lindsey at The Pleated Poppy, Mandy from The Haps, Blondie from The Transatlantic Blonde and Two Thirty-Five Designs. Take a minute to check out their super cool blogs!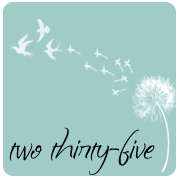 Pin It